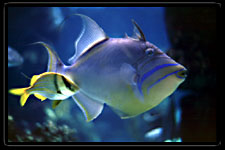 The Many Flavors of PEZ!
By the way, did you know PEZ in Spanish means "fish?" No? Didn't think so.
USA Flavors include Strawberry, Lemon, Orange, Grape, and an assorted pack of all four flavors. There are packs of USA PEZ assorted packs sold in other countries (with the USA flag on the pack). Supposedly peppermint is sold in the US, but that's just what I am told. I know they sell it in Japan and in Europe. Sugarless PEZ is also sold in the US flavors, eh hem, in the US.
In Hungary and Thailand (??) they sell chocolate PEZ. In Japan they sell Coca-Cola PEZ. Apple and raspberry in Spain!
Japan and Europe also have the same flavors (flavours?? he he :) as the US, but the packaging is different.